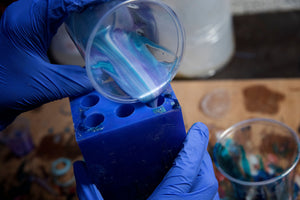 Fountain pens, mechanical pencils, ballpoints and rollerballs
Handmade Writing Instruments
From material to metal components, all made by us
Unique, Personal and Custom
From our workshop in Best
Made in The Netherlands
For the highest shine
Expertly Finished
Giants' Pens
Giants' Pens creates custom, handmade writing instruments with a focus on fountain pens! Customisation is what we do. Custom colours, custom nibs, custom everything. Besides the production of (fountain) pens, we also do quality control on our nibs and tune our nibs to make sure they write according to our high standards.

We are always interested in making something challenging and new to push our limits and manifest the creativity and imagination of our customers. Whatever you think of, we will do our best to make it for you!

We also have a stock section, where we sell pens made according to our own design principles, instead of being made to customers' specifications. These are also available to view in person at our workshop in Best, close to Eindhoven.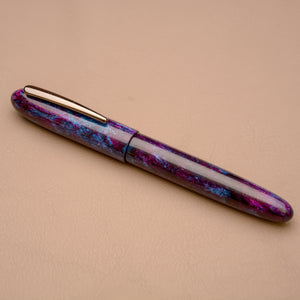 Don't hesitate to get in touch!
A lot of what we do is based around your specific wishes. A lot is possible, even if we don't have any pens listed with that specific option. Would you like metal details on a wooden pocket pen with a bock #8 nib?

Chances are we can make something just right for you. So, don't hesitate to get in touch! You can send a message via our socials or send an e-mail to info@giantspens.com.

For readily available pens, or some inspiration, check the links below!